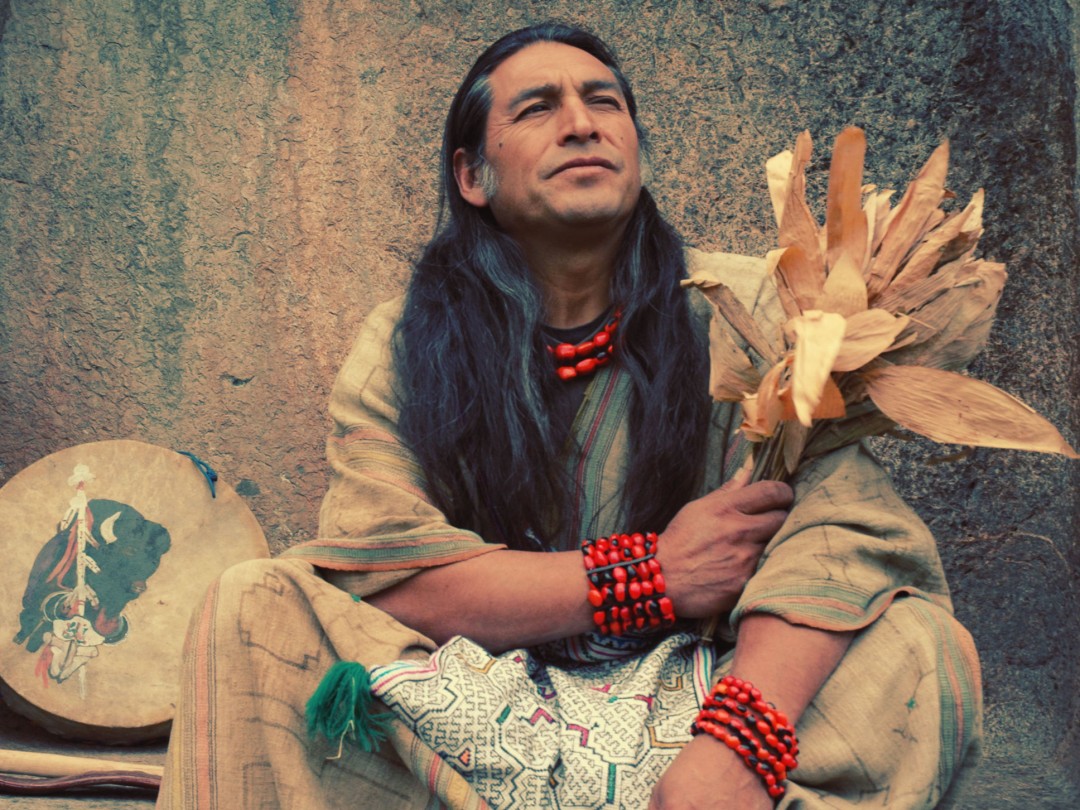 English
My spiritual name is Kush. I was born in Huaraz on 9 of 9 of 1954. From my childhood I was different to my whole family. Thus, at the age of 18, my spiritual search began, frequenting religions and philosophies. I traveled in many parts of the world, for example in South America, Europe and India.
Studying and learning from different mystical schools, I lived 5 years in the Amazon in different towns and ethnicities. There I had the first contacts with Ayahuasca and shamanism. I found a spiritual master (Shikry Gama), founder of the new mysticism (Septrionism). From this new spiritual path I am an initiate. In these years I learned the arts of spirituality that I am still learning to sublimate my soul.
My teacher introduced me to the world of the Incas, knowing the spiritual guide of the Incas (Inka Manko Kali). By his suggestions, I became a shaman. Since then I serve people with all my heart.
In the shamanic ceremonies the Inka Manko Kali guide assisted me by contacting the forces of nature, wisdom and the power to heal and help those who need it. In the spiritual ceremonies I have the assistance of the Septrionism guides who support me giving me the light and the understanding to help me helping in the needs of others.
Now I have experiences with shamanism and spirituality since more than 40 years. In these years I learned from different shamans, religions and philosophies of the world and did the healing work. This is how I formed the wisdom that I have today and that I use to help everyone who is seeking help on the shamanic or spiritual path.